April 27, 2013 | By a Minghui correspondent from Hebei Province, China
Name: Li Aixuei (李爱学)
Gender: Male
Age: 42
Address: Shenjing Town, Xuanhua County, Zhangjiakou City
Occupation: Motorcycle Repair Shop Owner
Date of Most Recent Arrest: February 12, 2003
Most Recent Place of Detention: Mental hospital (精神病院)
City: Zhangjiakou
Province: Hebei
Persecution Suffered: Forced labor, illegal sentencing, mental hospital, detention center
(Minghui.org) On the evening of February 1, 2013, Mr. Li Aixue's older brother received was notified by the Xuanhua County Civil Affairs Bureau in Hebei Province to come pick up Mr. Li Aixue and take him home. Mr. Li had been missing for 10 years. The officials from the Henan Province Civil Affairs Bureau sent him to the Xuanhua County Civil Affairs Bureau. His mother, now 84, missed him every day. His whole family was very eager to see him again.
However, when his brother went to pick him up, he was shocked and could not recognize him: Mr. Li was wearing a ragged military coat, a pair of women's floral pants, and a pair of ragged shoes. He was humpbacked, and his eyes were dull. There were bruises under his right eye and lice all over him. A name tag from a psychiatric hospital was tied to his wrist. He had no reaction when his brother talked to him. His brother was brought to tears when he saw what had happened to Aixue. When they arrived home, his mother was so excited to come out to greet him, but when she held his hands, he was unable to recognize her. She was grief-stricken.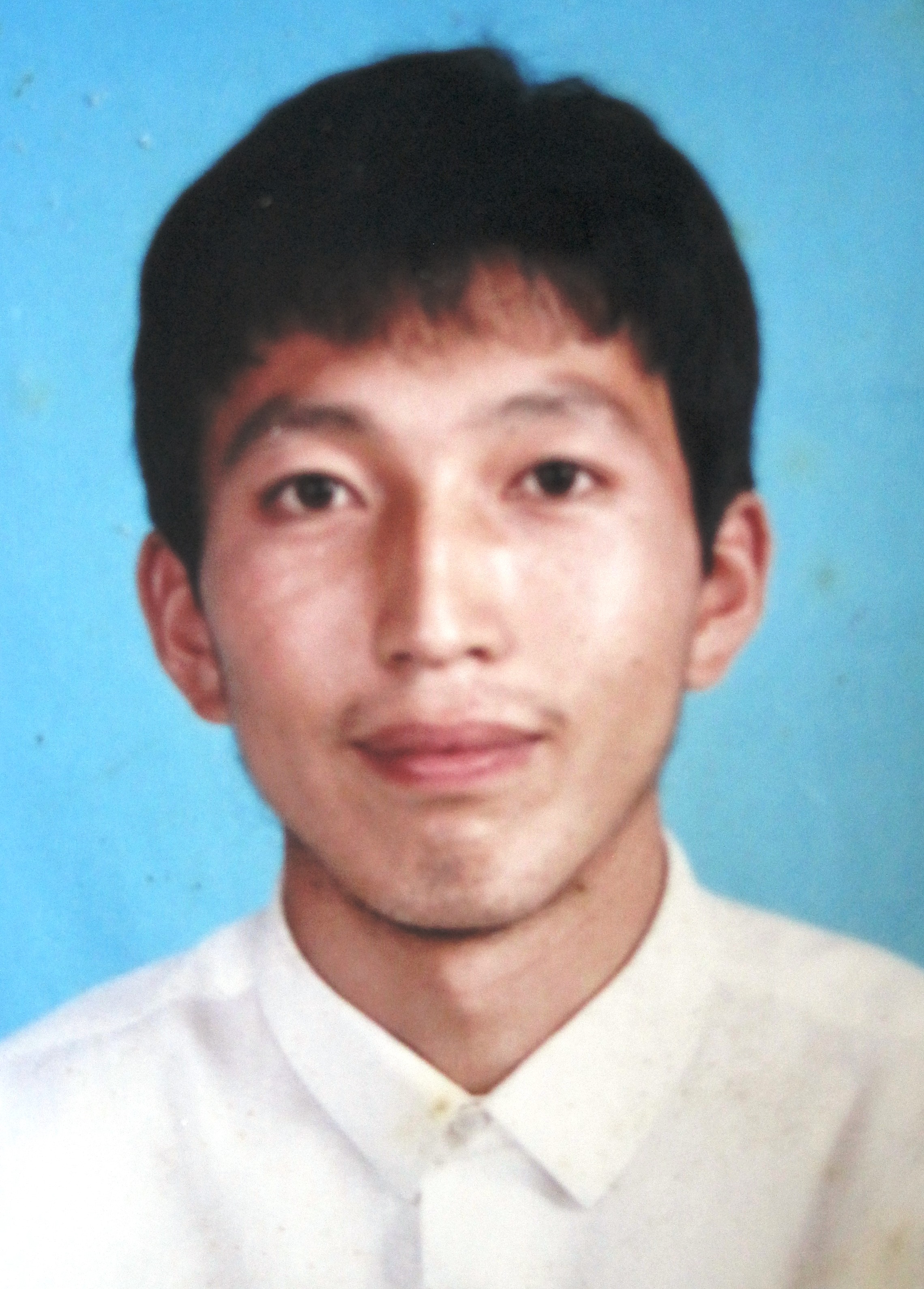 Mr. Li Aixue 10 years ago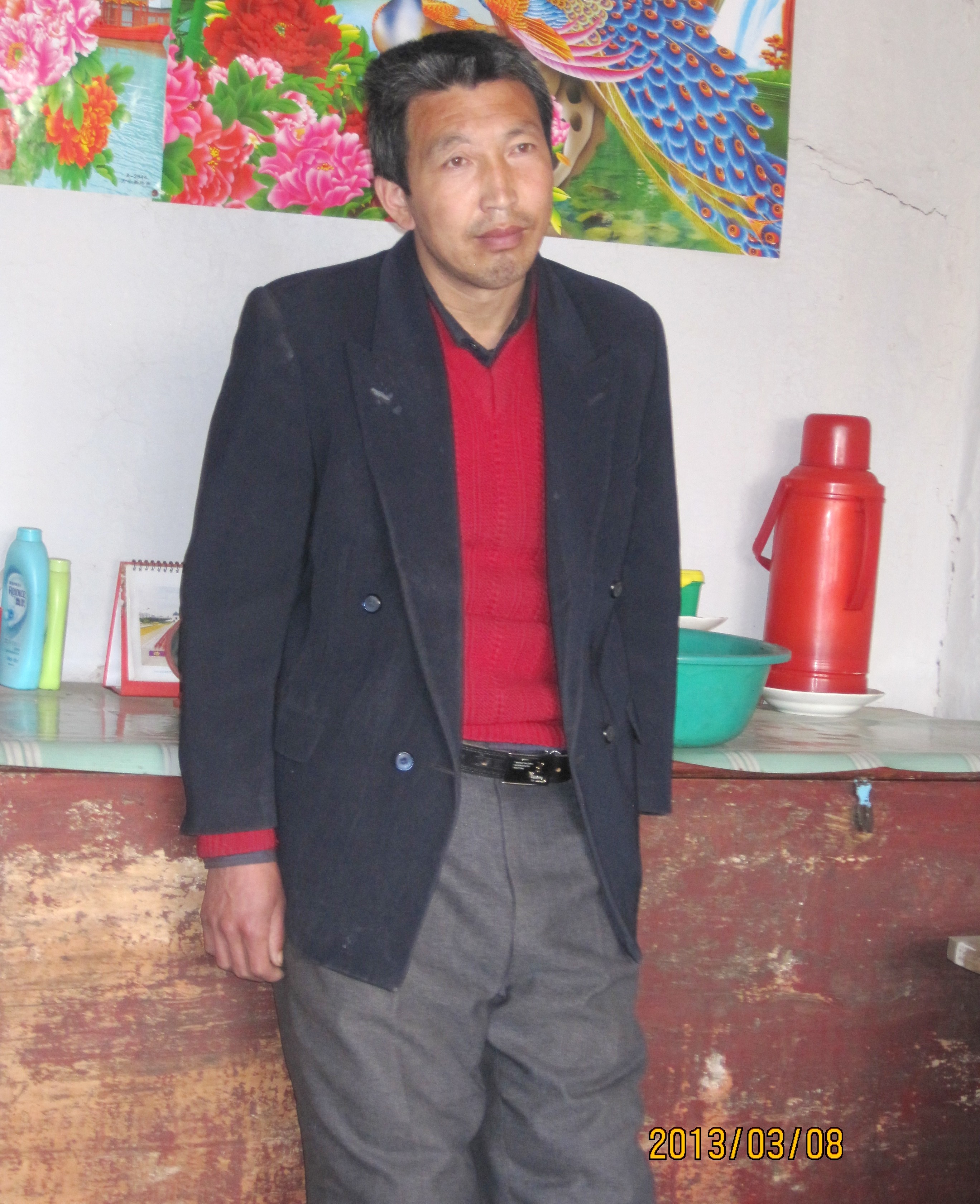 Mr. Li Aixue
Mr. Li Aixue was born in 1971 in a farmer's family in Shenjing Town, Xuanhua County. More than 10 years ago, he opened a motorcycle repair shop in Toutaizi Village in Xuanhua County and was living a good life with his mother. He often thought about the meaning of life. In 1997, after he read

Zhuan Falun

, all of his questions were answered. He understood of true meaning of life and began to practice Falun Dafa.
Aixue followed the principles of Truthfulness-Compassion-Forbearance and became a better person. After the persecution of Falun Gong began in 1999, Aixue, just like other Falun Gong practitioners, wanted to clarify the truth about Falun Gong to the public: how he had benefited from the practice and how Falun Gong is good for people and the society. He did not want people to be deceived by the lies in the media. He took to the streets to distribute informational materials and helped people understand the truth.
On the morning of February 12, 2003, Aixue was arrested by officers from the Yanghenan Town Police Station in Xuanhua County and was detained in the Xuanhua Detention Center. A month later, he was sentenced to one and a half years of forced labor and sent to Gaoyang Forced Labor Camp in Hebei Province.
To force him to renounce Falun Gong, the labor camp brutally tortured him in all kinds of ways, including stabbing the soles of his feet and forcing him to work extra long hours. But he did not give in. When there was a chance, he managed to escape. The police went to his home and his relatives' homes and monitored the local area to catch him. To avoid bringing trouble to his family and relatives, he decided not to go back and to live away from home. His family never heard from him after that.
How did he live during the past almost 11 years? How did he become mentally disordered? Who sent him to a psychiatric hospital? How did the officials from the Henan Province Civil Affairs Bureau know he was from Xuanhua County? There are no answers to these questions. Aixue, an outgoing young man with an engaging personality who was very skilled at repairing motorcycles, should have had an easy time finding work. He survived the torture in the labor camp without any mental trouble. He was only 32 years old then.
Although Aixue has been home for more than two months now, he is still very wary and is always fearful. He always locks the door and does not want anyone to see him. He does not like crowds. When anyone unfamiliar comes, he goes and hides. He sometimes murmurs to himself about "

transformation

" or taking medicine, possibly indicating that he was pressured to "transform" and take drugs at some point in time.
Aixue is just one of far too many. Tens of thousands of Falun Gong practitioners are still being held in detention centers, forced labor camps, prisons, and brainwashing centers. We hope everyone learns the true situation and withdraws from the Chinese Communist Party. Let's all work together to end the persecution.