November 06, 2012 | By a Minghui correspondent from Heilongjiang Province, China
(Minghui.org) On Teacher's Day, September 10, 2012, dozens of plainclothes police in Jiamusi City broke into three homes and arrested fifteen people, including three teachers, a university graduate, and an eight-year-old elementary school girl. The police broke the law by not presenting any legal documents or following lawful procedures. On the evening of the same day, two college students laid down in front of police vehicles to prevent the police from unlawfully taking their parents to a detention center for persecution.
The head of the Jiamusi City Police Department personally led this arrest efforts. The Jiamusi City Public Security Bureau carried out the arrest together with Jianshe Police Branch Station, Qiaonan Police Branch Station, Xilin Police Branch Station, and Changan Police Branch Station, which belongs to the Xiangyang District Police Department. A large number of officers were deployed. They were in unmarked vehicles and dressed in plain clothes. The same evening they broke into three Falun Gong practitioners' homes without the necessary legal documents, and willfully disregarding legal procedures. They used security surveillance and tracking advice from secret agents to get into the houses. They broke through locked doors, ransacked the houses, made violent arrests, and used abusive language for intimidation.
The police arrested nine people at the home of Falun Gong practitioner Zhang Shuhua which is located in South Gate of Xinglinhu Park. They are Zhang Shuhua, Zhang Shuying, Zhao Juan, Cui Xiuyun, Sun Ying, Liu Lijie, Xiang Xiaobo, and Zhang Shuhua's son.
The police unlawfully arrested six people at the home of piano teacher Ren Shuxian, which is located near the Traditional Chinese Medicine Hospital, including Ren Shuxian, Wang Yingxia, Zhang Limin, Qu Yujie and his wife, and an eight year-old girl who came to learn piano along with her mother.
The police also came to Zhang Shuying's temporary rental house. The police lied to the landlord saying they were Zhang Shuying's friends and they'd come to fetch some things, to convince the landlord to open the door. The police broke into the house and ransacked it. They took away Zhang Shuying's computer and other personal belongings. This violent act shocked the landlord to the point where he could not talk. The police also seized the landlord's ID, and refused to compensate him for damage to the property.
All fifteen people were detained at police stations. On September 11 2012, ten Falun Gong practitioners, including Zhang Shuhua, Zhang Shuying, Zhao Juan, Cui Xiuyun, Liu Lijie, Xiang Xiaobo, Ren Shuxian, Zhang Limin, Qu Yujie, and Wang Yingxia, were unlawfully transferred to the Jiamusi Detention Center.
On September 10, in Jiamusi the temperature suddenly dropped, and it rained for several days. Family members of the ten Falun Gong practitioners were given the run around by various levels of the Jiamusi police Department and could not find out how they were. The police refused to present any legal documents and only gave oral notification to the families. They did not allow Falun Gong practitioners to meet their family members. On October 10, when family members brought some warm clothing for them, they were told that the practitioners had been transferred. The ten Falun Gong practitioners were sent to an unknown place after being held for more than 30 days.
Arrested Teachers and Students
Ms. Liu Lijie, 42, is a teacher from the Institute of Jiamusi Vocational Education Group. She was an excellent student from childhood. However, after reading many books her questions about life had not been answered. She found the answers in Falun Gong founder Li Hongzhi's books.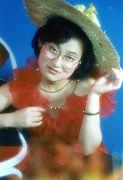 Ms. Liu Lijie, Teacher from the Institute of Jiamusi Vocational Education Group
On September 10 policeman Chen Wanyou, who had personally persecuted Liu Lijie many times, recognized her at Liu Shuhua's home. Liu Lijie refused to cooperate with the police. She was carried out by four police officers, wearing only a short sleeve shirt. After one night in detention, at 10:30 a.m. on September 11, Liu Lijie was taken to Jiamusi City Orthopedics Hospital on a public bus, accompanied by officers from the Qiaonan Police Branch Station. Several policemen dragged her down from the bus, as she was screaming for help. Two officers dragged her into the hospital, which was surrounded by police. The physical examination was just for show. Liu Lijie and other Falun Gong practitioners were transferred to the Jiamusi Detention Center in the afternoon. On September 12, she was interrogated by two police officers from the Xiangyang District Police Department.
Liu Lijie has been repeatedly targetted for over ten years, since the CCP began persecuting Falun Gong. Especially on holidays and so-called "sensitive days" police frequently harassed her. The police smashed her door down so loudly that her neighbors were worried. They threatened to break the door with electric batons. After the police left, Liu Lijie could not open the door, as the bolt was broken. Her family was extorted of 30,000 yuan to rescue her. Her family was not rich, and this made it worse for her elderly parents, relatives, friends, and husband who suffered physically and mentally. She was forced to leave her home for some time.
Ms. Zhao Juan, 48, is a teacher from Shuangyashan City First Middle School in Heilongjiang Province. In late 1995, shortly after learning Falun Gong, her severe neurasthenia was cured. Her stomach illness, which she had been suffering from for more than ten years, disappeared. She had been unable to drink any cold water. Falun Dafa taught her to be a truly good person. Since then she not only has good health, she has become very compassionate. She often uses her free time to help students to catch up, and she helps financially disadvantaged students. She has received the provincial and municipal awards several times. She is a teacher loved by her students.
Zhao Juan has been persecuted many times since 1999. She was forced to leave home as she was unable to maintain a stable life. Including this arrest she has been arrested nine times, and has been sent to forced labor camps three times. She has been harassed so many times that she was forced to leave her teaching position. Her husband, who had a good relationship with her, divorced her under pressure from the CCP.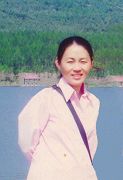 Zhao Juan, a good teacher from Shuangyashan City's First Middle School
Zhang Shuhua's twenty-year-old son had just graduated from college, when secret police broke into his home one night while he was resting in a bedroom. He was beaten in his home and taken by the police to the Xilin Police Branch Station. He was put in a cage overnight and then transferred to the Jianshe Police Branch Station. His family members continuously asked for him and he was released only after they paid 5,000 yuan.
When he got home, he tried to find his detained mother. His father and he constantly visit Jianshe Police Branch Station, Xiangyang Police Station, and City Police Department on a daily basis, but the police tell them nothing about his mother.
Ms. Ren Shuxian is approximately 40 years old, and is a vocal music teacher in Nancha District Sixth Middle School in Yichun City, Heilongjiang Province. She was rated as an excellent teacher over five consecutive years. She participated in a TV series produced by China Central television and provincial stations. She also participated in an art troupe as a drummer. Because she believed in living by Truthfulness-Compassion-Forbearance to be a good person, she was sentenced to seven years jail, and twice to a labor camp for three years. She suffered numerous inhuman tortures by prison guards. After the ten years imprisonment, she was at home for two years before police arrested her again on September 10, 2012.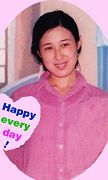 Ren Shuxian, vocal music teacher in Nancha District Sixth Middle School in Yichun City
Ms. Ren Shuxian experienced good physical and psychological changes after practicing Falun Gong. She was previously impulsive and not a woman of her word. She never did housework, and did not like to visit her mother-in-law. After practicing Falun Gong she become a good wife and a good daughter-in-law. At her workplace she is also an excellent and valued teacher. In autumn 1998, a male teacher was being laid off because he did not have education certificates, even though he had worked as a teacher all his life. He was one year away from retirement and he asked the principal for help, but the principal could not do much. Ren Shuxian asked to take his place in being laid off. This act of compassion became a legendary story in the education sector. The school and education department promised her repeatedly that they would let her come back to work after one year. However in 2001, when Ren Shuxian went back to work after the unlawful detention in a labor camp, the Nancha Education Bureau refused to honor their promise. Principal Wang Jincheng provided her with only 200 yuan per month for the cost of living. In 2002, after Ren Shuxian was unlawfully detained in Heilongjiang Women's Prison, she was dismissed from the school.
Ren Shuxian has suffered brutal persecution over ten long years, and lost her beloved teaching job. Her family members also suffered from shock, separation, and pain. Her father refused to visit her many times while she was detained. He repented with grief and tears. Ren Shuxian's daughter watched her mother being taken away by the police several times. She was shocked and suffered severe heart disease. Her husband could not take the pressure and divorced her. Now her parents have to face this tremendous pain once again.
An eight year old, third grade elementary female student was accompanied by her mother to visit piano teacher Ren Shuxian. She had just entered the house when police pounded on the door under the pretense of collecting a hygiene fee. Before anyone knew what was going on, the police had broken into the house.
The girl, her mother, and uncles and aunties were taken to Jianshe Police Branch Stations. After several hours in custody, she was released at midnight, after being guaranteed with her father's work permit, identity card, and other documents. She was restless and could not eat or sleep after getting home. She was missing her mother who was still illegally detained. At 2:00 a.m. her mother had a serious heart issue, and was taken to the emergency room of Jiamusi University First Affiliated Hospital. She was taken back to the police station after a quick checkup. On the morning of the 11th, the mother's health situation worsened and she was taken to a hospital again. She was allowed to return home after her family posted bail of an undisclosed amount.
After Qu Yujie and Zhang Limin's son and nephew, two 20-year-old college students, heard the news, they were very anxious, and went to the Jianshe Police Station. The police lied by saying, "We don't have them here. They are in the city police department. Go there to find them!" The two young students knew the police were lying so they refused to leave. Once again the police said, "They are in the city police department. Go there and find policeman Zhang." The students shouted, "Why are you arresting these good people? Why aren't you arresting murders and arsonists? Why do you only arrest good people?" The police did not answer them and went back inside.
The students tried very hard and finally got the chance to talk to a police officer through a window. The officer pointed to the students and shouted loudly, "Shut up! Shut up! What are you doing? We are interrogating them now andwill be done soon. We certainly won't allow you to see them now."
The students were sure that Zhang Limin and Qu Yujie were inside. They were afraid that the police would secretly send the practitioners to a detention center, so they decided to stay there for the night. On September 11 at 1:40 a.m., the police opened the door. Many officers escorted Zhang Limin out from inside. His family members went forward and shouted, "Why do you arrest these good people? Do you follow the law? Do you have children and parents? Do you have a conscience?" The police shouted loudly, "All of you step aside. What do think you are doing?" A policeman who looked like a leader began acting very viciously.
The police first dragged Zhang Limin to the police vehicle. They then dragged Wang Yingxia out of the police station. Wang Yingxia was already paralyzed, but the police still dragged her to the vehicle. The situation was very messy. The police pushed Qu Yujie's nephew down in front of the vehicle. He shouted, "If you want to take them away, you will have to drive over me. I no longer want to live. The police only arrest good people. We are still in college and you arrest our parents, what should we do?" The police started to expel the practitioners' relatives. The agitated relatives pushed the police away. Qu Yujie's son also lay down in front of the vehicle. The police were very frightened, "What are you doing?" Qu Yujie's son shouted loudly, "If you want to take away my parents, you'll have to drive over me. Let my blood splash over your entire police station and hopefully my life will wake you up."
In the morning, an increasing number of police vehicles (approximately ten) gathered in front of the Jianshe Police Station. Around 50 officers entered the building. At 9:00 a.m., a large police vehicle drove up, and around 9:30 a.m., a large group of officers walked out of the police station. A police leader shouted, "Surround them with vehicles. Stand in two lines and don't let anyone come close." The students shouted, "Why do you arrest good people? We will take photos of the police with our cell phones." When the leader heard this, he ordered the police to confiscate the students' cell phones. A dozen officers came over and shouted, "If you resist, we will arrest you. We cannot arrest the elderly but we can arrest you young people." The students shouted, "Are you scared? Are you afraid of your crimes being exposed? We will let everyone see your true faces under the sun." The leader came over and said, "Are you trying to scare me by taking photos?" The students said, "I thought you always talked about obeying the laws." The leader said with contemptuous eyes, "Don't talk about that. It is useless."
Seeing that the police were taking away the practitioners, Qu Yujie's nephew grabbed the door of the police vehicle and did not let the car go. But the police did not care at all and did not slow down the vehicle. Qu Yujie's nephew was dragged down to the ground and pulled for two or three meters before he had to let go when the vehicle turned. His right side was injured and his stomach was cut. His clothing was full of dust. His family members came over and lifted him up. Some of the family members were pushed and dragged away by the police. The police really did not care for the safety of the elderly among them. Wang Yingxia's over-80-year old father lay down on the ground and cried, "You arrested my daughter. Nobody will take care of me anymore. I cannot live anymore." But the police just did not care.
Other Practitioners Arrested
Ms. Zhang Chihuahua, 51, is a nurse at the First Affiliated Hospital of Jiamusi University. After she started practicing Falun Gong cultivation, her long-term illnesses, including stubborn headaches, bronchitis, and frequent chest tightness with shortness of breath, all disappeared. She truly experienced the healing efficacy of Dafa. More importantly, Falun Dafa greatly purified her mind. She said, "Before I cultivated Dafa, others also thought I was a good person. But at that time, even when I did good things, I also had strong notions of pursuing fame, personal interest, and factors of selfishness. After I read the book

Zhuan Falun

by Falun Dafa's founder Master Li, my view of the world and life completely changed. I know how to be a really good person by thinking of others." Every day during her busy work at the hospital, Zhang Shuhua treated all situations with a Dafa practitioner's attitude. She was highly praised by the patients and colleagues. She lost a few opportunities for promotion after the CCP started persecuting Falun Dafa on July 20, 1999. She lost the chance for recognition awards, two salary increases, and her Moral Civilization Award was cancelled. When she was illegally detained and became destitute and homeless, her wages were stopped completely. Her ID card was taken by her workplace. While she was detained, her family members spent 10,000 yuan in order to rescue her.
Ms. Zhang Shuying, 48, worked at the China Petrochemical Corporation and CITIC Futures Company in Beijing. Before she started practicing Falun Gong, she had a severe gynecological disease. She could not take care of herself, she could not work, and she was on the edge of collapse. After she started cultivating, her illnesses disappeared and she could work again. Her family life became harmonious and she was happy physically and mentally. When the CCP began persecuting Falun Gong she was arrested and detained nine times, and was imprisoned at forced labor camps four times. During the persecution she lost her job and her family was broken apart. In the Dongcheng Detention Center in Beijing, she was tortured with the "electric needle" torture, which caused her to lose her memory. She lost the ability to talk and think, and she could not take care of herself for a long time.
Ms. Cui Xiuyun, 61, before cultivating Falun Gong, had given birth to a child and developed rheumatism. She later had headaches, heart disease, and menstrual abdominal pain. Her wrist also had a large bump on it. She tried Chinese and western medical treatments and also folk prescriptions, but none worked, and she suffered from pain every day. After she started Falun Gong cultivation practice, the bump on her wrist soon disappeared, along with her other illnesses. But since the persecution began, she has been persecuted many times and detained at the Jiamusi Forced Labor Camp. Her life was in great danger. For many years, due to constant harassment by police, she could not return home and her two children could not be cared for. Even on the Chinese New Year, her family could not reunite.
Ms. Sun Ying, 69, was an excellent engineer before she retired. She has a healthy body and mind. Before she started cultivating Falun Gong, she had many illnesses, including neurosis, gastric ulcer, hepatitis B, uterine fibroids, bronchitis, emphysema, and arthritis. In order to treat her illnesses, she practiced many qigong and aerobics. She also went to many hospitals for treatment, but none worked. Within a few years, her family members spent a lot of money and effort to treat her illnesses, but she still suffered from pain every day. After she had practiced Falun Gong for less than a month, her illnesses all disappeared. She became very energetic, which had never happened before. Her family noticed the changes and were all very happy. Her neighbors and relatives also witnessed the power of Falun Dafa. Ater the CCP started persecuting Falun Gong, she was persecuted constantly for 13 years, and she has been arrested and imprisoned four times. The leader of her workplace was incited by the CCP to stop paying her pension for five continuous years. Under high pressure, her husband had to divorce her. This happy family was now broken apart.
Ms. Xiang Xiaobo, 52, was formerly a technician at the Jiamusi Chemical Pharmaceutical Factory. Her body had been weak since childhood, and she frequently caught the flu. She also had stomach illness, tonsillitis, rhinitis, and irregular menstruation. Her ankle was injured when she was hit by a bicycle and the pain lasted for over ten years. After she started practicing Falun Gong, all the illnesses and pain disappeared. She truly experienced the happiness of being without any illness. By studying Master Li's books and articles, her mind was also purified, and she learned how to be a good person following the standard of Truthfulness-Compassion-Forbearance. For the past 13 years, Xiang Xiaobo has been constantly persecuted by the CCP. Her husband had to divorce her under the CCP's high pressure. Her daughter was six at the time. Her husband took away her daughter and Xiang Xiaobo could not visit her. In addition, the Jiamusi Chemical Pharmaceutical Factory dismissed her from her job. She lost her husband and daughter and had to live alone. She was nonetheless still harassed by the Jiamusi police and local community CCP personnel many times. She had to become homeless and destitute.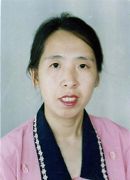 Xiang Xiaobo, former technician at the Jiamusi Chemical Pharmaceutical Factory
Ms. Qu Yujie, 46, was formerly an employee at the Jiamusi Chemical Pharmaceutical Factory. Before she cultivated Falun Gong, she had a nodular thyroid tumor and underwent surgery in 1993. According to the regular pattern of the illness, the doctor told her that it would recur after two to three years, but she could have no further surgery. Qu Yujie later started practicing Falun Gong and this illness never recurred. In addition, her other illnesses disappeared without any medical treatment. She was always strict with herself in following Dafa's standards and thinking of others at all times. At home, Qu Yujie is a good wife and mother. At work and in society, she has been publicly recognized as a good person.
Once the CCP began persecuting Falun Gong, Qu Yujie was dismissed from her job for no reason and harassed and unlawfully arrested frequently. She was sentenced to forced labor and she had to live a homeless and destitute life.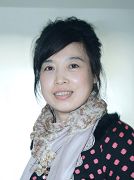 Qu Yujie: Employee of Jiamusi Chemical Pharmaceutical Factory
Mr. Zhang Limin, 45, husband of Qu Yujie, was formerly a worker at the Jiamusi Beer Factory. He and Qu Yujie have a lovely boy. The entire family was cultivating Falun Dafa and was harmonious. After the CCP's persecution began, Zhang Limin was illegally dismissed from his job and has been continuously harassed and unlawfully arrested. In order to support his family, he has had to travel around to find temporary work, and could not return back home.
Ms. Wang Yingxia, 45, was self-employed working in the transportation industry. She was fortunate to read Master Li's book Zhuan Falun, and found the truth that she had been seeking all her life. The book tells practitioners to always consider others first and be selfless. Gradually Wang Yingxia stopped pursuing fame and personal interests. She no longer put her needs and wants first, but let life flow naturally. She also did not have any illness after she began cultivating in Dafa. People who saw her always said she was in her thirties.
Wang Yingxia was persecuted after the CCP began persecuting good people. She was sent to a forced labor camp when her child was only 12 years old. Her business was on the brink of bankruptcy. Her husband had to divorce her due to the pressure from the CCP. In 2007, she was unlawfully sentenced to three years in prison and she was subjected to brutal tortures at the Heilongjiang Women's Prison.
During the CCP's persecution of Falun Gong for the past 13 years, dozens of practitioners in Jiamusi City were persecuted to death and many practitioners became disabled or mentally disordered due to the persecution. Over 1,000 practitioners were sentenced to forced labor and over 100 practitioners were sentenced to prison. All these crimes committed by the CCP are clearly recorded for the future.
———————————————————————————
Why Jiang Zemin and CCP Persecute Falun Gong?
[VIDEO] Why Jiang Zemin and CCP Persecute Falun Gong?