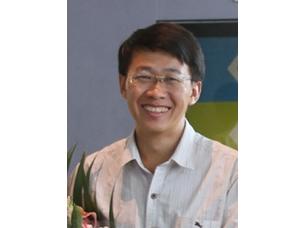 Click on this link to watch the VIDEO -
Brothers reunited. After lengthy and torturous detentions in China, Hu Zhiming set foot in the United States. Waiting for him is his older brother Hu Zhihua – a reporter at NTD Television.
[Hu Zhiming, Falun Gong Practitioner]:
"I feel very emotional. Indeed we haven't seen each other for such a long time, and we've had a lot of harrowing experiences over these years. So to see each other now for the first time again, it's very emotional. I have a lot I want to say."
Hu Zhiming disappeared in China in May 2000. Months later, the Shanghai Tilanqiao Prison notified his family Hu has been detained there for practicing Falun Gong. The spiritual practice has been the target of a wide-reaching persecution campaign by the Chinese Communist Party since 1999.
Hu, a former Chinese Air Force engineer, was fired from his job because he would not renounce Falun Gong. He was imprisoned for four years. In 2005 he was sent to labor camp for another four years. During the detentions Hu was nearly disabled from physical and psychological torture.
Hu escaped China in 2010 to Thailand. Even after he touched down in New York's JFK on Thursday, he says his mind is not completely at ease.
[Hu Zhiming, Falun Gong Practitioner]:
"A lot of my countrymen remain deceived by the wicked Communist Party in China, and I've not been able to feel happy about this. Also, I have mixed feelings [because] for any of us, we'd rather be embraced by our home country than have to be refugee."
Hu Zhihua, a reporter at NTD, had previously appealed to the United Nations to free his brother. He says he has much respect for his little brother.
[Hu Zhihua, NTD Repoter]:
"I am very proud of my little brother, he's been through so much persecution and brainwashing. But he maintains a clear mind and thought. This isn't easy."
Hu Zhiming says he does not plan to relax now that he's in the US. Rather, he wants to do what he can to help stop the persecution of Falun Gong in China.
———————————————————————————
Why Jiang Zemin and CCP Persecute Falun Gong?
[VIDEO] Why Jiang Zemin and CCP Persecute Falun Gong?